Fit Guide
Check our styles and fits to see which one makes the most sense for you!
From Deepest To shallowest
Our Fits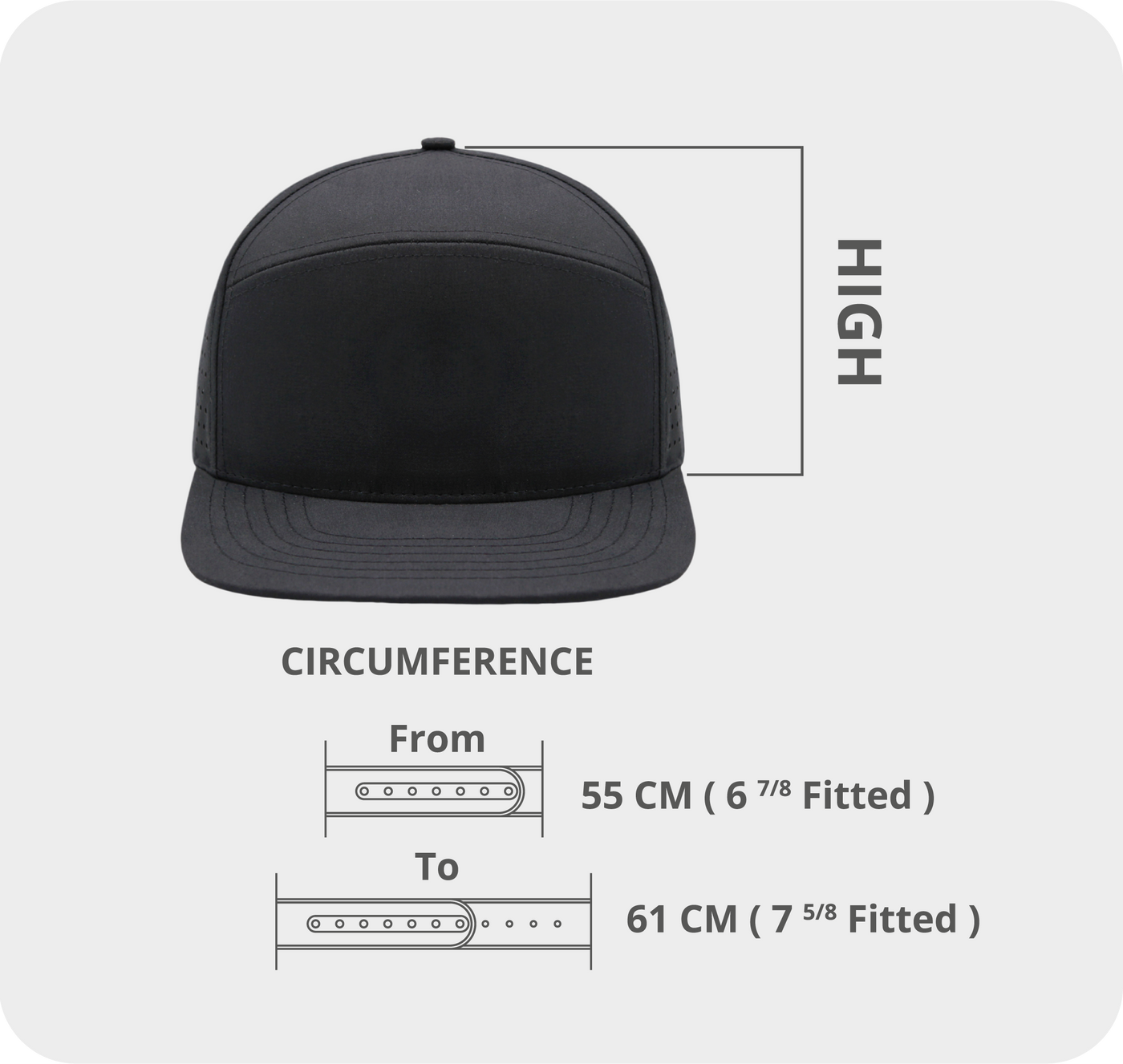 5 Panel Crossbar
The 5-panel crossbar features a comfortable fit for larger size heads and comes in a soft, moisture wicking microfiber fabric. With a structure crown, it provides a larger area for 3D embroidered logos and comes only in a flat bill. With an adjustable Snapback fastening, this is a one size fits most fitting. This style of hat is more unique from our other offerings and our Dancin' Cactus collection is one of our best sellers across all fits.
Crown Depth: High
Circumference: 55cm to 61cm
5 Panel
Designed with high quality fabric, this 5-panel lid has a slightly taller crown that fits medium to larger heads and features a point on the top of the crown. This style offer a shallower crown than the 5-panel crossbar. The point at the crown provides a lifestyle blend for those looking to wear this lid socially or for activewear. It bridges the gap on the style component and should fit well on most heads.
Crown Depth: Mid-High
Circumference: 56.5cm to 62.5cm
6 Panel
Designed with high quality fabric, the 6-panel style lid offers a secure fit and features a mid-height crown. It's the most traditional cap for men, women, and kids. Although this is a common, yet popular style, our unique under visor designs and stylish color ways will make our 6-panels stand out.
Crown Depth: Mid
Circumference: 57cm to 62cm
Ladies 6 Panel
Like the 6-panel, it is the identical in terms of style, but with a reduced circumference size which offers a better fit for ladies.
Crown Depth: Mid
Circumference: 54cm to 61cm