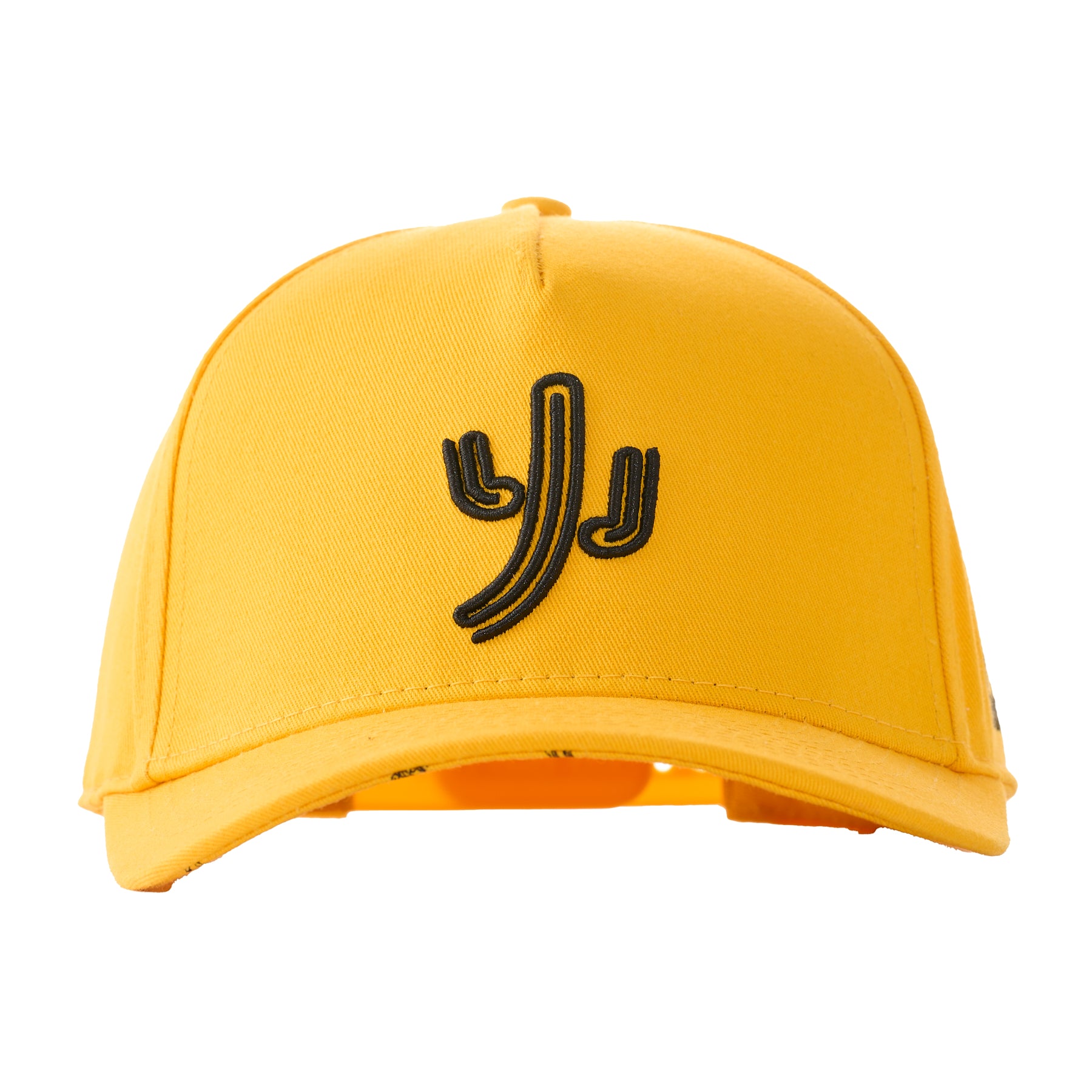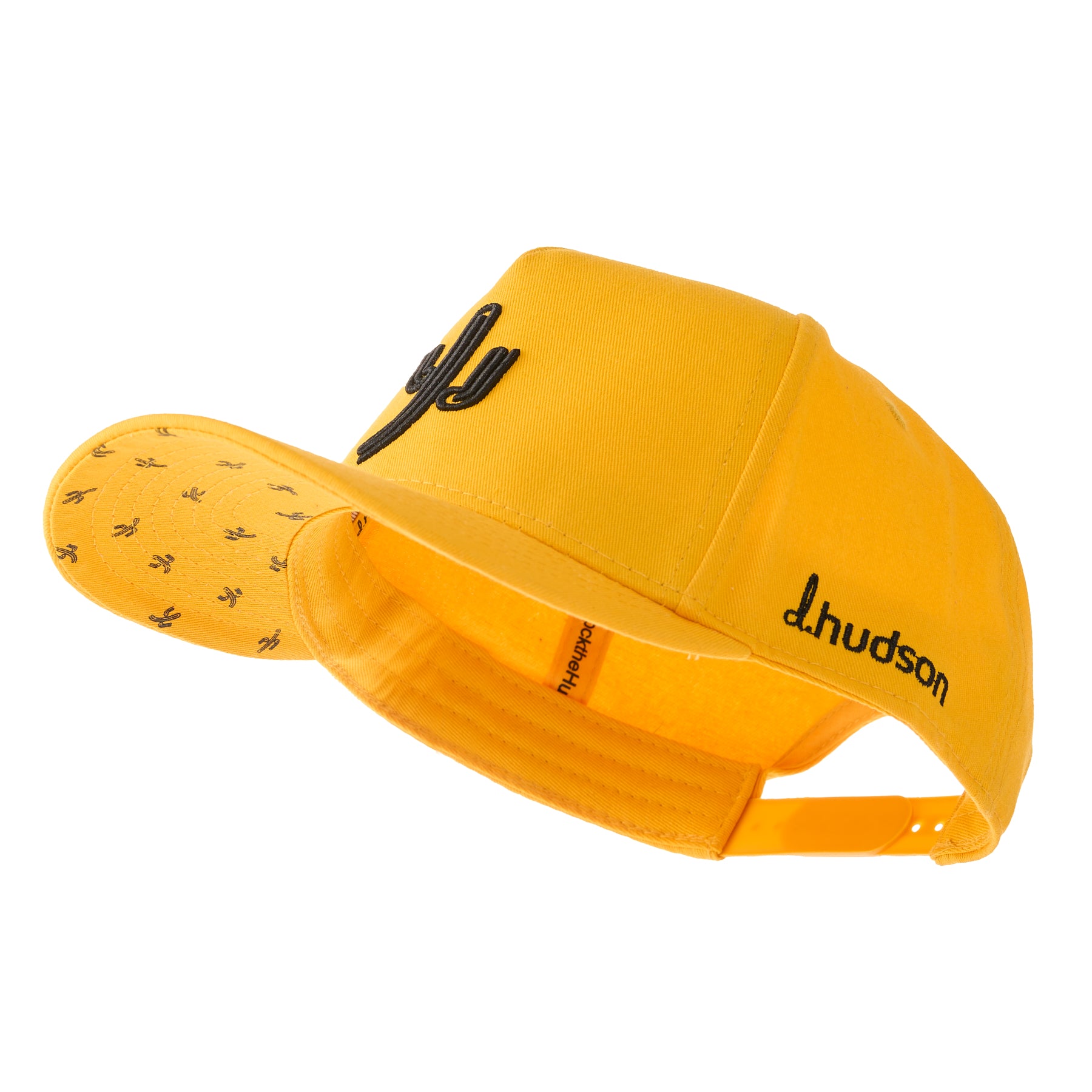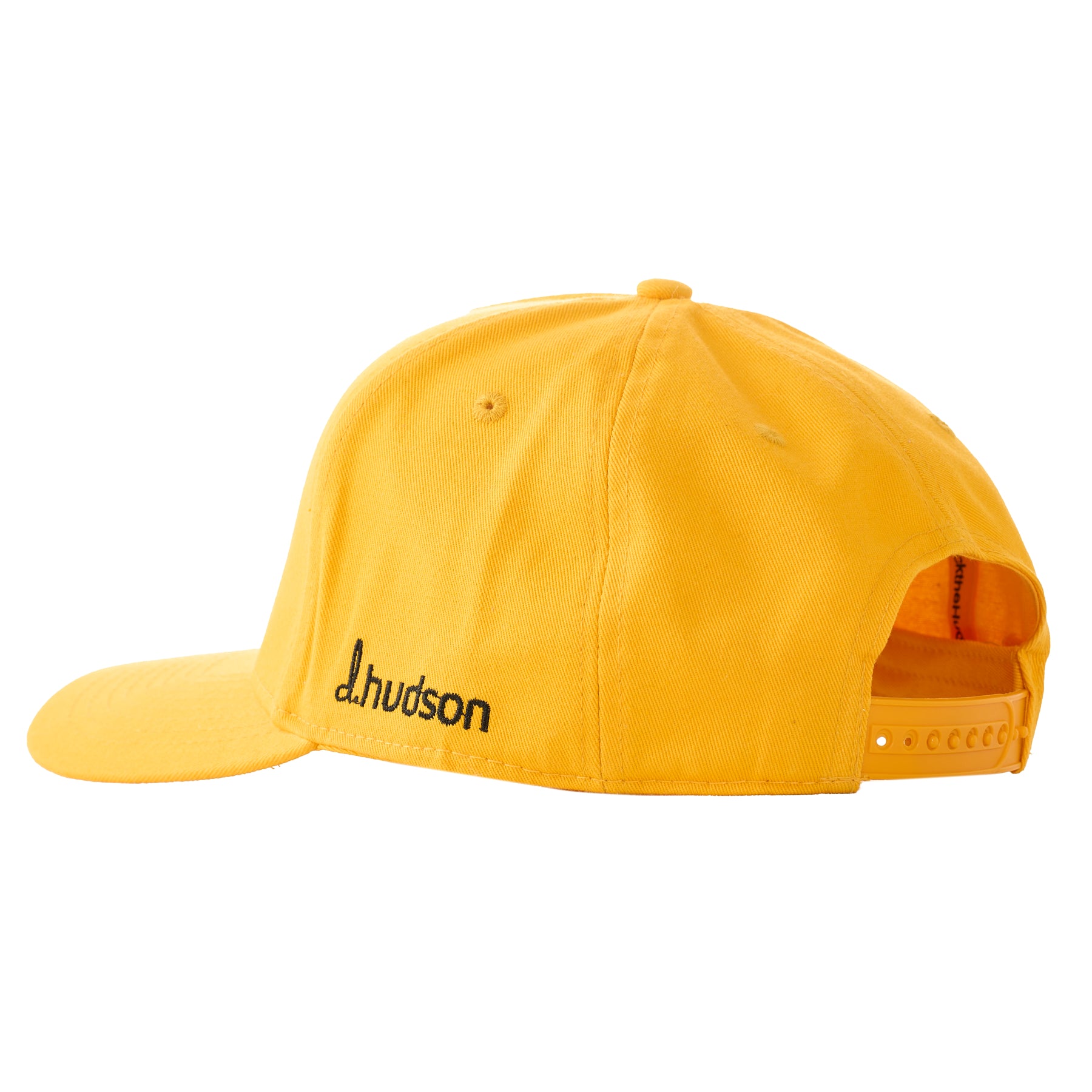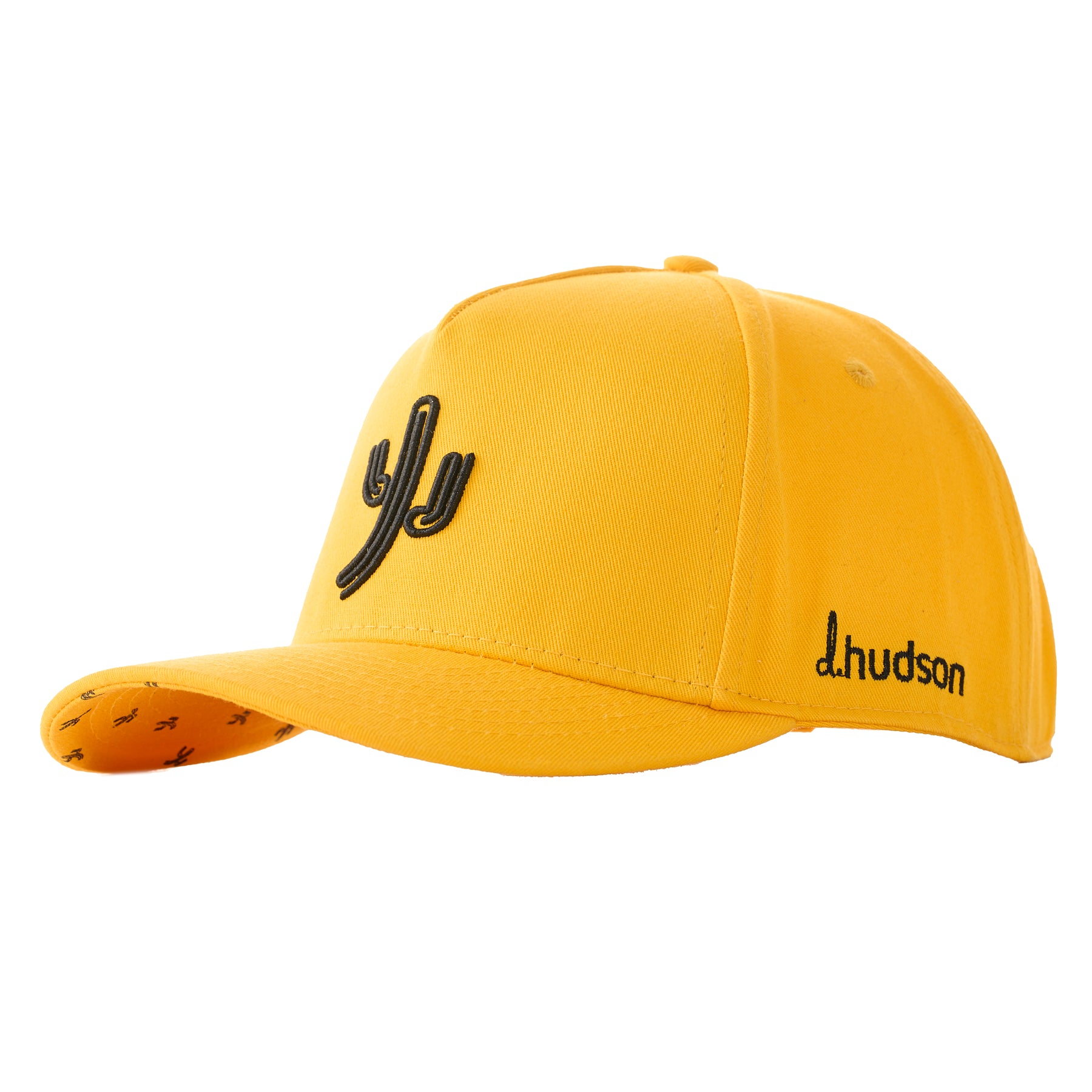 Dancin' Cactus Cotton Twill (Mustard/Black)
Have you ever seen a cactus dance in the desert? Neither have we!  But now there's one dancin' on your lid and all over the under visor to keep you and everyone around you in a good mood.  
Rock d.hudson's newest 5-panel lid featuring in our first cotton twill fabric, perfect for fall and winter.  Our signature Dancin' Cactus is highlighted in 3D embroidery.  Take your golf fashion to the next level and be sure to Rock THIS Hud!
5 Panel Cotton Twill
Slight Curve
High Crown Height
Snapback Fastening
One Size Fits Most
Colors: Mustard Yellow/Blaclk
Add text about your shipping policy
Add text about your shipping policy
Add text about your product warranty
Add text about your product warranty
Add text about your payment
Add text about your payment