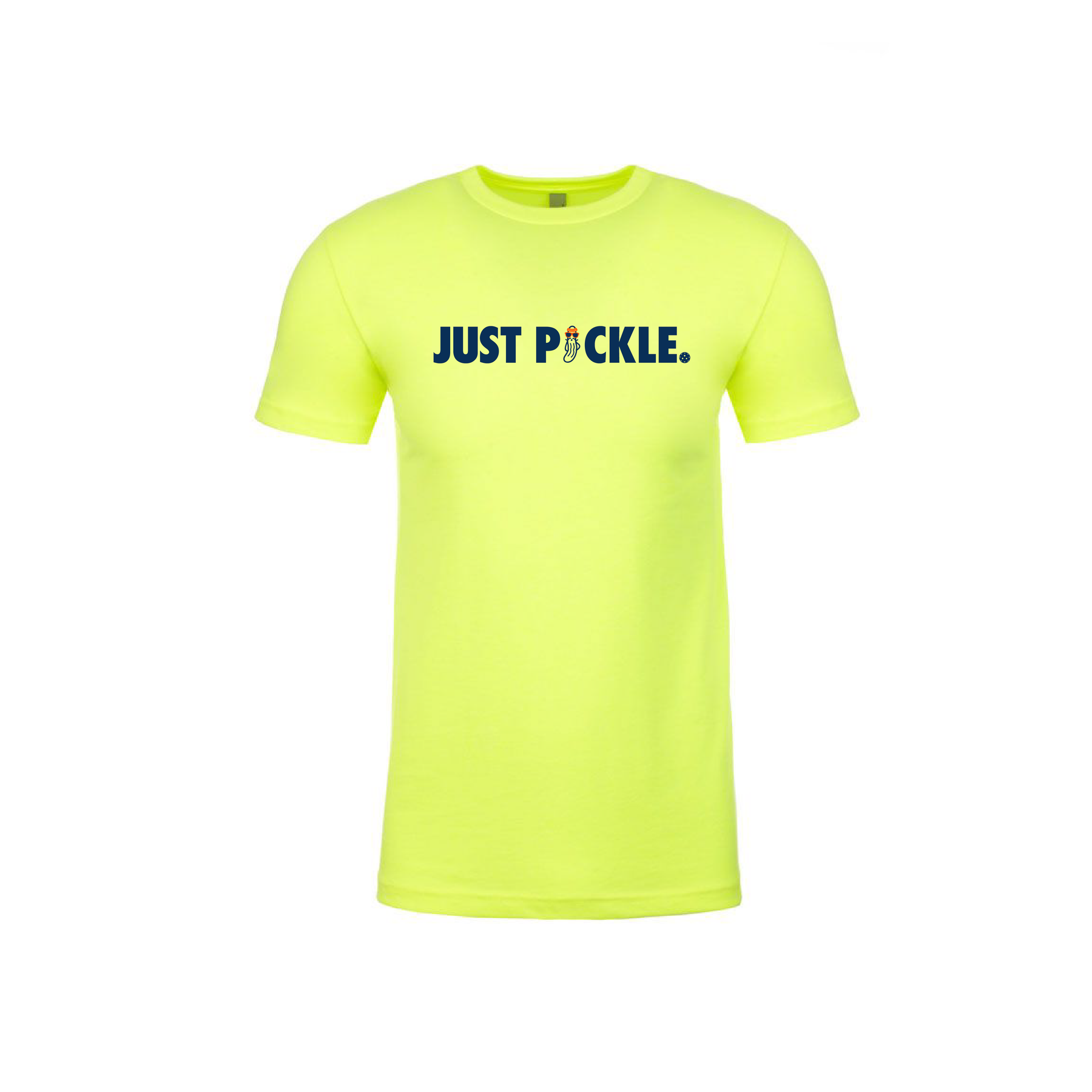 JUST PICKLE. (Neon Yellow/Navy)
Listen up!  MISTER P has an important message to share.  With all the buzz around the sport of pickleball, people are starting to wonder what it is all about.  The game is about inclusion and it appeals to everyone!  Whether you are a pro, a celebrity, or on the fence to give pickleball a try, MISTER P says, JUST PICKLE.
This super comfortable polyester cotton blend tee is perfect for a match or a statement piece for at leisure wear.  Rep MISTER P, America's Coolest Pickleballer!
Color: Neon Yellow
Unisex 
Poly-Blend
Sizes Available: XS, S, M, L, XL, XXL

 
Add text about your shipping policy
Add text about your shipping policy
Add text about your product warranty
Add text about your product warranty
Add text about your payment
Add text about your payment