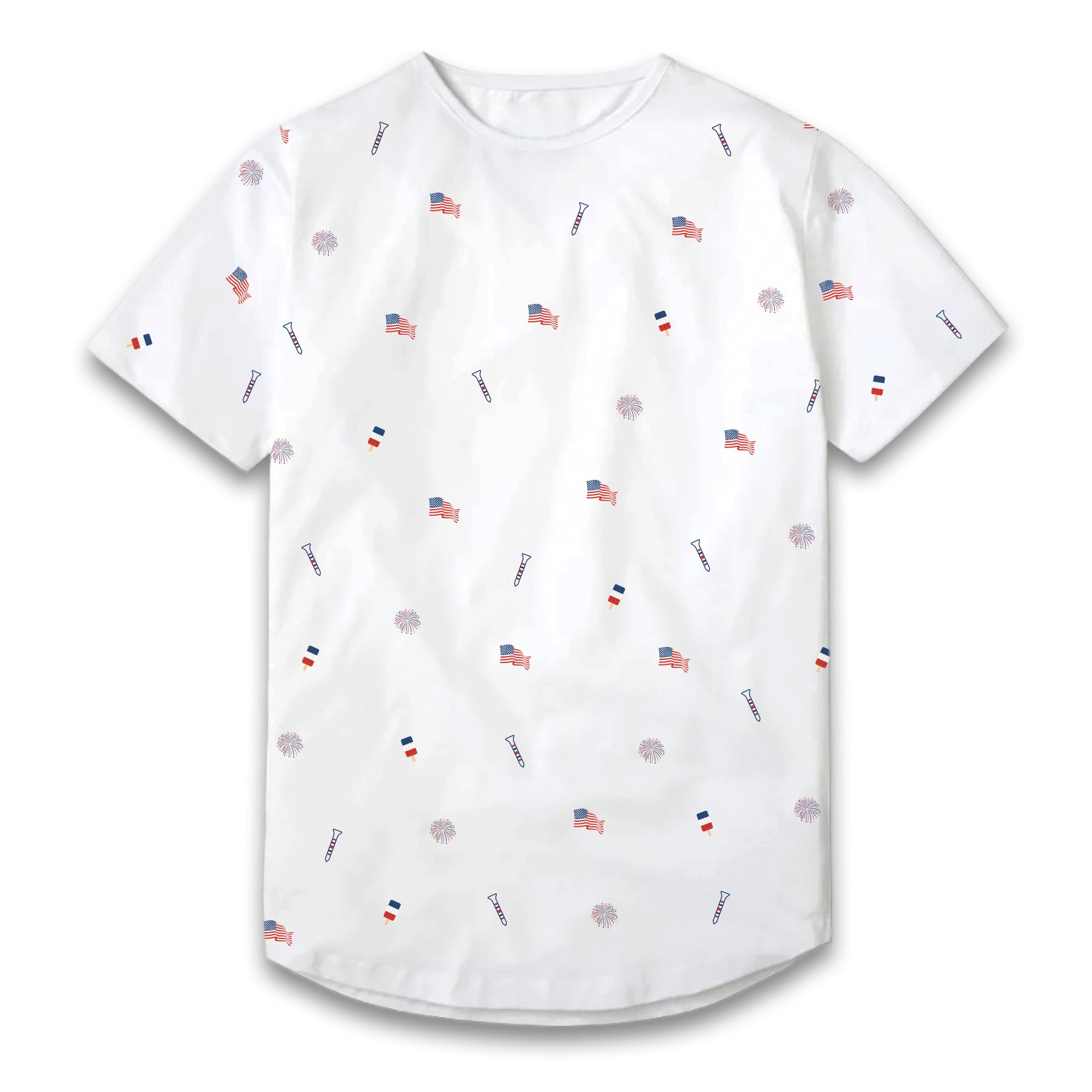 Freedom Tee (Ivory White)
Demonstrate your love and affiliation for our wonderful country off the course with the Freedom Tee. This soft scallop tee shirt design is crafted with premium stretch cotton and nylon making it the perfect style to wear on all occasions and features all the great American Icons in one. From the USA flag to the Fireworks, this spread print tee will capture all the attention this summer and year-round. Whether you are hitting the range or going out, Rock the Hud this 4th of July in an all-new stylish design.  Plenty of stretch and moisture-wicking.

Sizing note: Shirts run big so we recommend selecting one size down. XL is a Large, Large is a Medium, Medium is a Small, etc.
Colors:  White/Red/Blue
Add text about your shipping policy
Add text about your shipping policy
Add text about your product warranty
Add text about your product warranty
Add text about your payment
Add text about your payment